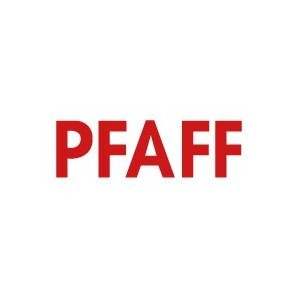 6 mm double drawstring foot - 820531096
Consegna: da 1 a 3 giorni
Foot to create beautiful double drawstring effects. Excellent results. LOOK AT THE DETAIL TO KNOW IF THIS FOOT IS GOOD FOR YOUR CAR.
Description
Double drawstring foot 6 mm
1. Create bias strips long enough to cover the cords and tear enough to be wrapped around the two cords; Add the seam margin .
2. Place the drawstrings on the reverse side of the bias strips, side by side, and wrap the fabric around the drawstring.
3. Place the fabric and drawstring under the foot with the drawstring under the left groove of the foot and with the rough edges facing right.
4. Select the straight stitch with the needle in the center and with stitch length 3 .
5. Hold the cords next to the crease while sewing
6. Cut the fabric near the seam and stretch the sucitura margin to the left.
7. Wrap excess cloth on the central back of the drawstring.
8. Place the drawstring thus covered under the grooves of the foot and sew it on the fabric.
COMPATIBILITY WITH SEWING MACHINES PFAFF GROUPS:

A ) Gritzner 1002, 1004, 4220, 4222, 4224, 4228, Hobby 301, 307, 309, varimatic 6085, 6086, 6087

B ) Hobbies 1020, 1022, 1030, 1032, 1040, 1042

C ) Tipmatic 6110, 6112, Select 1520, 1526, Select 2.0, Tiptronic 2010, Expression 2014

D ) Stretch&Jeans 6091, Tipmatic 6122, 6152, Tiptronic 6232, 6250, 6270, FreeStyle 1522, InStyle 1524, ClassicStyle Fashion 1523, ClassucStyle 1525, ClassicStyle Quilt 1527, ClassicStyle home 1529, Select 1530, 1536, 1540, 1546, 1528, 1538, 1548, select 3.0, 4.0, creativ 1467,1471,1473,1475 CD Tipmatic 1006,1051,1071,1171

E ) Tiptronic 2020, 2030, 2040, ClassicStyle 2025, ClassicStyle Quilt 2027, ClassicStyle home 2029, ClassicStyle Fashion 2023, Expression 2024, 2026, 2034, 2036, 2028, lifeStyle 2022, quiltStyle 2042, quiltExpression 2042, 2044, 2046, creative 2124 .

F ) creative 7560

G ) creative 7510, 7530, 7550, 7562, 7570, 2134, 2144, 2140, 2170, expression 2038, 2048, performance 2054, 2056, 2058

J ) Pfaff creative Sensation PRO 2, Pfaff creative Sensation PRO, Pfaff creative Sensation, creative vision, creative performance, Pfaff creative 4.0, Pfaff creative 4.5, Pfaff creative 3.0, Pfaff creative 2.0, Pfaff performance 5.0, Pfaff performance 5.2, Pfaff quilt expression 4.2, Pfaff Quilt Expression 4.0, Pfaff expression 3.2, Pfaff Expression 3.5, Pfaff Expression 3.0, Pfaff Expression 2.0, Pfaff expression 150, Pfaff ICON

K ) Pfaff Ambition Essential, Pfaff Ambition 1.0, Pfaff Ambition 1.5, Pfaff Quilt Ambition 2.0, Pfaff Ambition 155, Pfaff passport 2.0, Pfaff Passport 3.0, Pfaff Smarter 130S, Pfaff Smarter 140S, Pfaff Smarter 150S, Pfaff Smarter 160S, Pfaff Smarter 260C, Pfaff Smarter 155*

K* except SMARTER BY PFAFF™ 260c, 160s, 140s, 130s, 150s, Smarter 155
Product Details