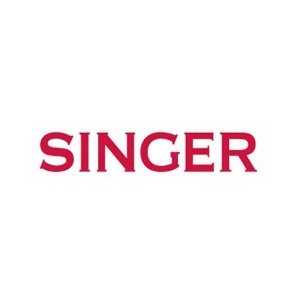 Mechanical sewing machine Singer Promise 1408 free overlock foot and elongated table
Safarà Cucito presents a great novelty in the Singer house: the new Promise 1408! The ideal sewing machine for those who start sewing, but also for those who already have mystique. Simplicity, robustness and tradition in this sewing machine that will amaze you! Buy it online, delivery in 24 hours !
Take advantage of this shock offer: included in this purchase, you will find a cutter foot and the original Singer extension!
Description
Inclusi nel prezzo riceverete questi utili accessori per migliorare l'utilizzo e le prestazioni della macchina:
Piedino tagliacuci
Tavolo allungabase
Singer, da oltre 160 anni costruisce macchine per cucire che possano soddisfare le esigenze dei propri clienti! Ti invitiamo a navigare all'interno del nostro sito per scoprire le caratteristiche e le fantastiche possibilità che ti offrono le macchine per cucire Singer.
Buona navigazione e grazie per aver scelto Singer!
Portabilità, robustezza e facilità d'uso, con in più molte prestazioni per l'hobbysta esigente. Grazie all'alzata del piedino vi permette di cucire qualsiasi tipo di tessuto.
Macchina di dimensioni compatte, ideale per chi inizia a cucire e perfetta come regalo. Davvero preziosa per tutti i vostri lavori, darà spazio alla vostra creatività perché oltre a essere pratica da usare è facile da riporre. L'infilatura è semplice e rapida.
Rimuovendo il piano di lavoro, diventa a braccio libero per facilitare la cucitura sulle parti tubolari come pantaloni, maniche e polsini. I comandi per la scelta dei punti e dei parametri di cucitura sono a portata di mano sul frontale della macchina e agevoli da usare.
I piedini possono essere facilmente sostituiti grazie all'attacco rapido. I suoi programmi di cucitura soddisferanno tutte le vostre esigenze. Lo zig-zag è regolabile progressivamente fino all'ampiezza massima.
Potrete eseguire tanti splendidi punti di utilità e anche rammendi e applicazioni di cerniere lampo saranno eseguiti perfettamente in un attimo. Funzionamento come tutte le macchine per cucire tramite reostato elettrico, con tasto di accensione/spegnimento e maniglia per il trasporto.
E' provvista di luce che illumina piano di lavoro. Facile e pratica da usare, consente di realizzare tanti lavori per la casa.
CARATTERISTICHE :

- Impuntura Centrale A Lunghezza Variabile Predefinita
- Cucitura Di Rinforzo A Ritroso
- Cucitura Con Doppio Ago (Opzionale)
- Zig-Zag Ad Ampiezza Regolabile Predefinita
- Punto Per Rammendo E Cuciture Elastiche
- Cordoncino Per Giunzioni E Bordi
- Punto Di Rifinitura
- Orlo Effetto Conchiglia
- Orlo Invisibile
- Punto Festone Per Ricamo
- Occhiellatore Automatico In 4 Fasi
- Applicazione Bottoni
- Applicazione Cerniere
- Possibilità Di Ricamo Manuale
- Braccio Libero Per Cuciture Tubolari
- Sistema Di Infilatura A Prova Di Errore
- Porta Accessori Incorporato
- Cover Di Protezione A Corredo
- Libretto D'istruzioni Step-By-Step
- Imballo Display-Sistem Con Maniglia Incorporata
- Predisposizione Al Piedino Taglia-Cuce
ACCESSORI IN DOTAZIONE:
- Piedino standard
- Piedino per le asole
- Piedino per le cerniere
- Piedino per i bottoni
- Placca per rammendo
- Spoline
- Aghi
- Taglia asole / pennellino
- Feltrini
- Reostato elettrico (pedale elettrico)
- Placchetta cacciavite
- Guida per quilt
Product Details