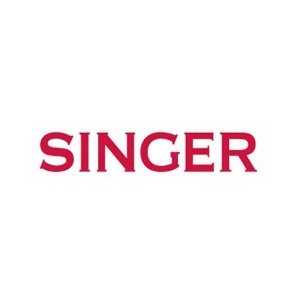 Sewing machine Singer Promise 1409
Safarà Cucito presents a great novelty in the Singer house: the new Promise 1409! The ideal sewing machine for those who start sewing, but also for those who already have mystique. Simplicity, robustness and tradition in this sewing machine that will amaze you! Buy it online, delivery in 24 hours !
Description
Singer, for over 160 years has been building sewing machines that can meet the needs of its customers! We invite you to browse our site to discover the features and fantastic possibilities that sewing machines offer you Singer. Happy surfing and thank you for choosing Singer!

Portability, robustness and ease of use, plus plenty of performance for the demanding hobbyist.

The available points allow you to carry out complex works and perform refined decorations.
15 essential programs including useful, essential, decorative points and 1 4-stroke buttonhole.

Thanks to the foot lift it allows you to sew any type of fabric.
Normal size machine like any other sewing machine. Really valuable for all your work, it will give space to your creativity because in addition to being practical to use it is easy to store.

Threading is quick and easy.

By removing the worktop, it becomes free-arm to facilitate sewing on tubular parts such as trousers, sleeves and cuffs.
The controls for choosing stitches and stitching parameters are at hand on the front of the machine and easy to use.
The feet can be easily replaced thanks to the quick coupler.

Operation like all sewing machines by electric rheostat, with on / off button and handle for transport. It is equipped with light that illuminates the worktop. Easy and practical to use, it allows you to carry out many jobs for the home.


MAIN FEATURES

15 sewing operations;
9 useful points;
4-stroke automatic eyelet;
Free arm;
Reverse button;
Zig-zag with adjustable width;
Stitch length adjustment;
Optional double needle seam;
Stitch mending;
Drawstring stitch;
Invisible hem point;
Built-in light.

SUPPLIED ACCESSORIES

Multifunction foot;
Hinge foot;
Buttonhole foot;
Button foot;
L-shaped screwdriver;
Cut buttonholes;
Toothbrush;
2 spool felts;
3 needles;
Guide for quilts / margins;
3 coils;
Cending plate;
Instruction manual;
Electric pedal;
Soft cover supplied.



Product Details