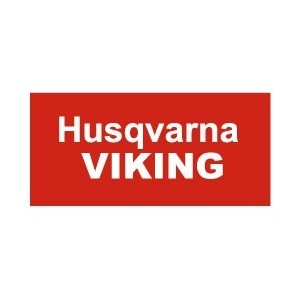 Foot for folding tapes
Consegna: da 1 a 3 giorni
Foot for folding the ribbons for overlockers Husqvarna Viking Huskylock 936.
Description
Sets the coverage point.
For sewing bias tape:
1. Press the point selection button until "Auto M" "Point Coverage lar." appears.
2. Press the fabric selection button until the desired fabric appears.
Note: Use needles A and E.
3. Lift the foot and apply the foot to fold ribbons.
4. Cut the top two corners.
Note: Use a tape 23–25 mm wide.
5. Insert the ribbon into the guide. Use tweezers to carry the tape in the
front groove of the foot. Leave a strip of tape behind the foot of 5 cm.
6. Lower your foot and sew the tape with a test point.
7. Lift the foot and insert the fabric under the needles.
8. Sew the bias folded tape on the fabric with a cover stitch.
9. Sew belt loops without fabric.
COMPATIBLE WITH
HUSQVARNA VIKING HUSKYLOCK 936
Product Details