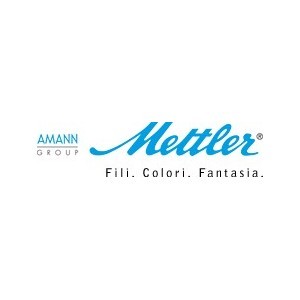 Poly Sheen 200 mt - Code 0660
Consegna: da 1 a 3 giorni
The considerably larger surface area of the POLY SHEEN® wire reflects more light and is therefore characterized by its particularly bright appearance. Its characteristics are highlighted by the wide range of colors and their brightness.
Description
Product features
Field of application
This thread also convinces by its greater elasticity and a tear resistance 50% higher than that of rayon. POLY SHEEN® can be used in any application and its advantages are particularly highlighted in the case of fabrics subjected to high stresses, such as sportswear, leisure, children's clothing, leather and work garments, jeans, terry lingers, gastronomy and hospital linen and more.
Product features
Trilobal wire profile
Thanks to its trilobal qualities, POLY SHEEN® thread, unlike traditional embroidery and decoration threads, has a much larger reflective surface and therefore appears particularly bright.

Maximum tear resistance
The tear resistance of polyester twisted trilobal yarn is 50% higher than rayon and viscose. It guarantees excellent embroidery and sewing results, without the risk of the thread breaking. The yarn can be used without problems even with the most modern and powerful machines.

Extremely high abrasion resistance
It gives embroidery and decorative seams an extraordinarily long life. It maintains the same brilliance as the first day.

The widest range of colors, with 435 shades
Thanks to the 435 colors proposed, creativity and possibilities of realization know no boundaries.

Ecological aspects
The wires are manufactured according to international ecological specifications and certified according to Öko-lex Standard 100.

Maximum resistance to washing, boiling and light
Embroidery and decorative seams do not lose color even when subjected to the strongest stresses, including bleaching, rubbing from wet / dry, washing and ironing.
Product Details