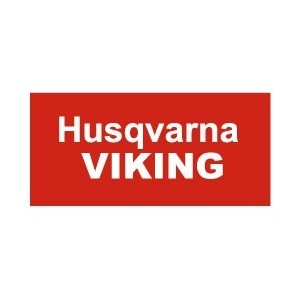 P foot for 6 mm quilt - 412370845 -
Consegna: da 1 a 3 giorni
Description
It sews leaving a perfect margin of 6 mm. The red lines mark points at distances of 6 and 3 mm in front of and behind the needle. Straight point, length 2.0–2.5.
1. Join the straights of two pieces of fabric.
2. Sew with the edge of the fabric on the edge of the foot. To move 6 mm from the end of the
fabric, stop with the needle in the fabric when the edge of the fabric reaches the first mark
red on the foot.
COMPATIBLE WITH SEWING AND EMBROIDERY MACHINES HUSQVARNA VIKING CATEGORY:

1) ORCHID, 1250, #1+, 1200, 1100, 1090, 1070, 1070 S, 1050.

2) 990 S, 990, 980, 960, 950 S, 950, 945, 940.

3) 630, 620, 610, 190, 185, 180, 150, 120.

4) 105, 100, 95, 90.

5 ) PRELUDE 360, PRELUDE™™ 340, DAISY™ 335, 330, 325, 320, 315, 310, HUSQVARNA VIKING® 250, 230, 225/215, 210, 205, SCANDINAVIA™ 100, EDEN ROSE™ 250M, TRIBUTE™ 140M, EMERALD™ 122, 118, 116.

6 ) PLATINUM 955 E, 950 E, PLATINUM™™ Plus 775, 770, 755 Quilt, 750 Quilt, 735, 730, 715, ROSE™ 605, 600, IRIS, LILY™ 555, 550, 545, 540, 535, 530, HUSQVARNA VIKING® 500, INTERLUDE™ 445, 435, FREESIA™ 425, 415,™
® HUSQVARNA VIKING 400, 350, SCANDINAVIA™ 400, 300, 200, EMERALD™ 203, 183. DESIGNER JADE™ 35. JADE™ 20.

7 ) DESIGNER DIAMOND Royale, DESIGNER DIAMOND deLuxe, DESIGNER DIAMOND, DESIGNER RUBY Royale™™, DESIGNER RUBY deLuxe™™, DESIGNER RUBY™ DESIGNER TOPAZ™ 50, 40, 30, 25, 20, DESIGNER SE,™ DESIGNER™™ SE
Limited Edition, DESIGNER I, II, QUILT DESIGNER, QUILT DESIGNER™™™ II, SAPPHIRE™ 960Q, 930, 875Q, 870Q, 855, 850, 835, 830, OPAL™ 690Q, 670, 650, EDEN ROSE™ 250C, TRIBUTE™ 140C.

8) Husqvarna Viking EPIC, Husqvarna Viking EPIC 980Q
Product Details