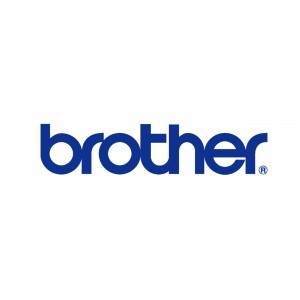 Professional embroidery machine with 10 needles Brother PR 1055e
Let's get to the Business. Are you ready to achieve your creative goals? Discover the Entrepreneur PR1055X - perfect for business as well as for your leisure time. The PR1055X is a creative powerhouse but also an incredible workhorse. Which side are you on?
Description
Business o Hobby? Qualsiasi sia il tuo interesse, la macchina per ricamare a 10 aghi PR1055X è dotata di funzioni che migliorano il tuo ricamo.
BROTHER ENTREPENEUR PR1055X è ideale per lavorare agevolmente su capi di grosse dimensioni, ad esempio il retro di giacche o quilt. Grazie all'ampia area ricamo e alla gamma di telai, puoi ricamare praticamente su qualsiasi tipo di tessuto o capo di abbigliamento. O anche su oggetti più piccoli e delicati - PR1055X è una macchina per ricamare incredibilmente versatile!
Ai ricamatori creativi, 10 aghi offrono la flessibilità necessaria per eseguire ricami multicolore in modo semplice e veloce. La libreria di ricami inclusi ti aiuterà a mantenere accesa la creatività. Più font, più funzioni di modifica e una tecnologia più avanzata ti permetteranno di conseguire risultati fino ad oggi solo sognati. Usa la fotocamera incorporata per acquisire i progetti nel telaio, collegare i bordi o posizionare i ricami esattamente dove vuoi. Oppure crea i tuoi ricami sullo schermo con My Design Center, disegnando direttamente sul display LCD e aggiungi trapuntatura e riempimenti decorativi con la semplice pressione di un pulsante.
Veniamo al Business! PR1055X è un concentrato creativo di potenza ma anche un incredibile cavallo da battaglia. Il tempo è denaro e queste funzioni permettono di lavorare alla grande con velocità a 10 aghi, infilatura automatica e ottimizzazione della sequenza colori. Nessun tempo morto grazie ad un importante sistema di notifica che mette le ali alla produttività. In più, sono disponibili funzioni opzionali come il telaio per cappelli a tesa piatta che espandono la gamma di produzione. Con la connettività LAN wireless e il software opzionale PE-Design 11, è possibile collegare fino a 10 macchine e far crescere il business tra le pareti domestiche a tutto tondo.
Tuttavia, diciamolo, non si tratta solo di business, perché tutto ha avuto inizio con il tuo spirito creativo. E questa macchina è stata concepita per creare!
CARATTERISTICHE PRINCIPALI:
10 aghi
Connessione tramite WLAN
App "My Stitch Monitor"
Area ricamo: 360 x 200 mm
Area ricamo: 360 x 360 mm (con telaio Jumbo opzionale)
37 font e 944 ricami inclusi
3 porte USB
Sensore di posizionamento della videocamera
Impostazione velocità ago individuale
Ricamo monocolore
Funzione automatica appliqué
My Design Center
Telaio per cappellini "extra large" (360 x 60 mm) opzionale
CONTENUTO DELLA CONFEZIONE:
Custodia degli accessori

Set aghi × 2

Spolina preavvolta × 6

Retina × 10

Rifilatore

Forbici

Pinzette

Penna a contatto

Infila ago

Dispositivo di sostituzione dell'ago

Distanziatore della placca ago

Distanziatore (sulla macchina)

Cacciavite a stella

Cacciavite standard

Cacciavite a brugola

Cacciavite con punte ad angolo

Cacciavite a disco

Chiave 13 mm × 10 mm

Oliatore

Spazzolino di pulizia

Peso (L)

Tappo con fascetta di sostegno del cavo

USB × 2

Supporto per rocchetto × 10

Fermo per rocchetto × 10

Cavo USB

Telaio per ricamo (extra large)

200 mm (A) × 360 mm (L)

(7-7/8 di pollice (A) × 14 pollici (L))

Telaio per ricamo (grande)

130 mm (A) × 180 mm (L)

(5-1/8 di pollice (A) × 7-1/8 di pollice (L))

Telaio per ricamo (medio)

100 mm (A) × 100 mm (L)

(4 pollici (A) × 4 pollici (L))

Telaio per ricamo (piccolo)

40 mm (A) × 60 mm (L)

(1-1/2 di pollice (A) × 2-3/8 di pollice (L))

Kit telaio scansione PRSCANFKIT1

Foglio per ricamo (extra large)

200 mm (A) × 360 mm (L)

(7-7/8 di pollice (A) × 14 pollici (L))

Foglio per ricamo (grande)

130 mm (A) × 180 mm (L)

(5-1/8 di pollice (A) × 7-1/8 di pollice (L))

Foglio per ricamo (medio)

100 mm (A) × 100 mm (L)

(4 pollici (A) × 4 pollici (L))

Foglio per ricamo (piccolo)

40 mm (A) × 60 mm (L)

(1-1/2 di pollice (A) × 2-3/8 di pollice (L))

Fogli di adesivo di posizionamento ricamo

Supporto del telaio per ricamo A

(con sportello angolare bianco)

Supporto del telaio per ricamo B

(con sportello angola

re grigio chiaro

Manuale di istruzioni dettagliato

Guida di riferimento rapido

Guida al ricamo

Tavola

Cavo di alimentazione
CARATTERISTICHE IN DETTAGLIO:
Infilatura automatica dell'ago
Basta premere il pulsante dedicato e il filo superiore passerà attraverso l'ago. Nulla di più facile!
944 ricami inclusi
personalizza i tuo progetti velocemente grazie ad un'ampia scelta di alfabeti, monogrammi, cornici e ricami

Inclusi 3 tipi di monogrammi e 15 cornici
I monogrammi possono essere combinati ed è possibile aggiungere una cornice
37 alfabeti
Personalizza tutti i tuoi progetti con un'ampia scelta di alfabeti ed effetti testo.
Porta USB e connettività LAN wireless
Puoi collegare dispositivi USB, ad esempio una chiavetta. O trasferire i ricami in modalità wireless tramite il software PE-Design 11.
Sistema di infilatura flessibile
Previene i grovigli e i nodi del filo e garantisce una tensione stabile.
Supporto filati con luci guida LED
Le luci colorate LED aiutano a identificare la posizione del filo spezzato o da sostituire, o il punto in cui posizionare il filo necessario al ricamo.
Funzione Appliqué
Utile per creare toppe, badge e scudetti.
Barra di avanzamento lavoro
Un indicatore visivo consente di conoscere in qualsiasi momento lo stato di avanzamento del progetto.
Simulatore ricamo
Offre un'anteprima del ricamo prima di iniziare la cucitura.
Ordinamento automatico dei colori
Riduce la necessità di cambiare il filo quando si combinano più ricami.
Telai per ricamo
4 differenti misure telaio sono disponibili di serie:
•    Extra-large 360 x 200 mm
•    Grande 180 x 130 mm
•    Medio 100 x 100 mm
•    Piccolo 60 x 40 mm
Ampia area di ricamo (360 x 200 mm)
L'area da ricamo extra large e la serie di telai offerti in dotazione o in opzione garantiscono la flessibilità necessaria per creare progetti che spaziano da giacche a T-shirts, a calzini e indumenti per bambini.
Posizionamento del testo
Consente di posizionare facilmente il testo e allinearlo a sinistra, a destra o al centro.
Ricamo monocolore
Trasforma subito ricami multicolore in monocromatici, velocizzando il lavoro.
Personalizzazione del ricamo su schermo
Potenti funzioni di editing includono: modifica del testo, rotazione del ricamo con incrementi di 1°, modifica delle dimensioni e la possibilità di combinare ricamo e testo.
Funzioni avanzate per una versatilità extra
Il sensore della videocamera consente di muoversi avanti o indietro di 1.000 punti alla volta quando si esegue un ricamo.
Acquisizione posizione
Acquisisce i progetti nel telaio e li visualizza sull'ampio schermo, per consentire di posizionare facilmente il ricamo prima di dare inizio al lavoro. Ideale per posizionare ricami sulle linee di un colletto o nei blocchi quilt. I ricami possono essere ridimensionati, modificati, ruotati, in base all'indumento o al progetto su cui si lavora.
My Design Center
PR1055X è dotata di My Design Center integrato. Per attivare la funzione di scansione è necessario il kit opzionale. Tutte le altre funzioni presenti nel kit sono già disponibili sulla PR1055X.
Posizionamento del ricamo in tempo reale
La visualizzazione del tessuto nel telaio in tempo reale consente di posizionare il ricamo nel punto desiderato.
Posizionamento con videocamera
La videocamera incorporata permette di ruotare e posizionare il ricamo nel punto desiderato.
Cambio filo
Il display visualizza quanto tempo manca prima della sostituzione del filo.
Video tutorial e guide di supporto
29 tutorial su schermo e diverse guide integrate consigliano le impostazioni migliori per PR1055X.
Schermo LCD touchscreen IPS 10.1" ad alta risoluzione
Basta toccare l'ampio e comodo schermo per:
•    Modificare il ricamo su schermo
•    Personalizzare le impostazioni
•    Selezionare una delle 13 lingue disponibili
•    Visualizzare l'orologio e guardare i video tutorial su schermo
•    Leggere le guide di supporto incluse per individuare le impostazioni migliori
•    E altro ancora!
Colour Shuffling
Scegli nuove tonalità di colore per i tuoi progetti di ricamo, seleziona tra: Casuale, Sfumatura, Vivido e Soft e una gamma di combinazioni di colori verrà visualizzata sullo schermo. Possibilità di programmare le preferenze di colore iniziale e generare ulteriori combinazioni colore in base alle tonalità preferite.
Braccio cilindrico
Più flessibilità e possibilità di lavorare facilmente su aree difficilmente raggiungibili, come cappellini, borse e maniche. Inoltre aiuta ad evitare i grovigli!
10 aghi
Per ricamare in multi colore in modo rapido e facile. Il taglio automatico del filo superiore e inferiore fa risparmiare il tempo delle rifiniture al termine del ricamo.
Facile accesso alla bobina
Per risparmiare tempo prezioso. Consente veloci sostituzioni della bobina senza la necessità di rimuovere il telaio.
Tavola per progetti extra large
Include una tavola per lavorare a progetti grandi e pesanti, come quilt, giacche, ecc. Adatta anche per i telai opzionali jumbo e per bordi.
Velocità variabile: Da 400 a 1.000 punti al minuto
Seleziona la velocità migliore per il progetto o scegli differenti velocità per i singoli aghi in base ai filati speciali.
Possibilità di collegare fino a 10 macchine con LAN wireless*
Metti le ali alla produttività collegando fino a 10 macchine in modalità wireless con il software PE-Design 11 (*da acquistare separatamente). Invio dei ricami a più macchine. Funzione "Name Drop". Ideale per ricamare divise e maglie di squadre.
Determinazione automatica del telaio
Rileva il telaio collegato e ne visualizza il contenuto direttamente sullo schermo.
Taglio del filo automatico
Taglio automatico del filo superiore e inferiore ad ogni cambio di colore nel ricamo.
Product Details