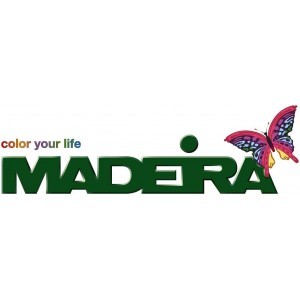 MADEIRA Stabilizer Cotton Soft Cotton Tear Away White Tear Embroidery 9436
Consegna: da 1 a 3 giorni
Tear - Away stabilizers are suitable for embroidery of medium and heavy fabrics. They are ideal for machine embroidery, but are also excellent for patchwork and quilt work. They are called "Tear Away" (= engl.: tear), as the residues that remain outside the embroidery can be carefully torn by hand.
Description
Stabilizzatore COTTON SOFT bianco Stabilizzatore " Tear - Away "
30 cm x 10 m, Art. 9436
50 cm x 100 m, Art. 9429
Stabilizzatore a strappo leggero e morbido.
Supporto professionale del ricamo per quasi tutte le stoffe.
Ideale per il ricamo a macchina, patchwork e quilt.
Istruzioni per l'uso di COTTON SOFT bianco:
COTTON SOFT è uno stabilizzatore soffice, impiegabile universalmente soprattutto per lavori che richiedono una maggiore stabilità. E' possibile utilizzare COTTON SOFT anche a più strati.
Ricamo a macchina: COTTON SOFT rende stabile il tessuto ed impedisce la deformazione del tessuto durante il ricamo.
Tagliare COTTON SOFT dal rotolo nella lunghezza desiderata e appoggiarlo sotto il tessuto da ricamare. Fissare entrambi nel telaio da ricamo – il tessuto deve essere in alto. Dopo il ricamo staccare con cura lo stabilizzatore in eccesso.

Applicazione a macchina: appoggiare COTTON SOFT sotto il tessuto su cui deve essere fatta l'applicazione. Dopo l'applicazione, staccare con cura lo stabilizzatore in eccesso.
Paper-piecing: Disegnare il motivo con una matita sul COTTON SOFT. Dopo la cucitura dei pezzetti di tessuto, staccare con cautela lo stabilizzatore in eccesso . Indicazione: Conservare COTTON SOFT sempre nella protezione ben chiusa. In questo modo proteggerete il vostro stabilizzatore da sporcizia, umidità e calore.
Product Details